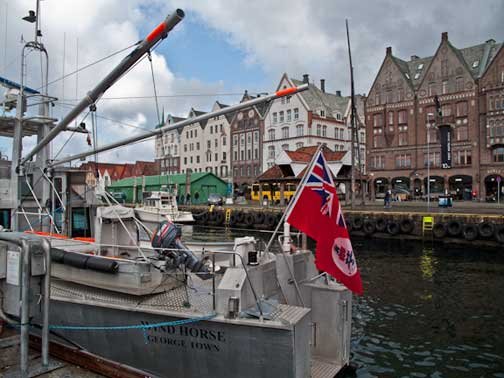 We figured we were done with big cities this year after a month in London, but as our route north was within a few miles of Norway's second largest city, and it comes highly recommended, we decided to make a slight detour.
Yachts tie up in the heart of the city. That's the good news. You can walk to the main attractions within a few minutes. But it is also the bad news as you are on display, and there is a constant stream of foot and wheeled traffic.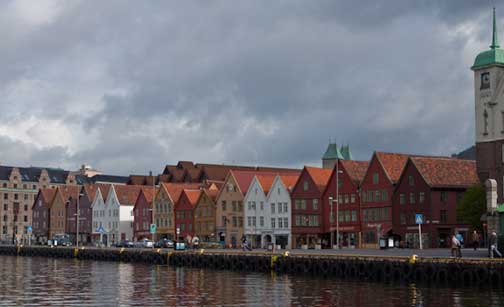 The old part of town, some of which dates to the 14th century, is adjacent to where we are docked.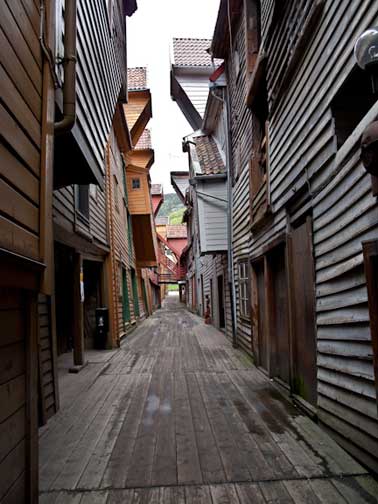 Many of these buildings are still in use, and the walkways between them give you a feel for what it must have been like here when Bergen was a trading center for Hanseatic League merchants.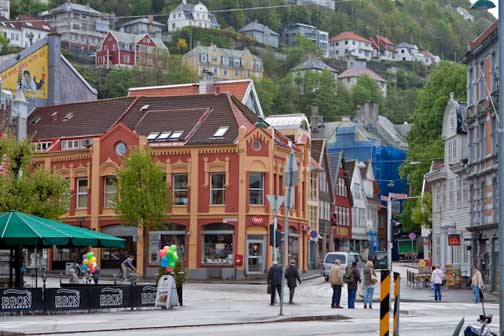 The waterfront is a mixture of old and new.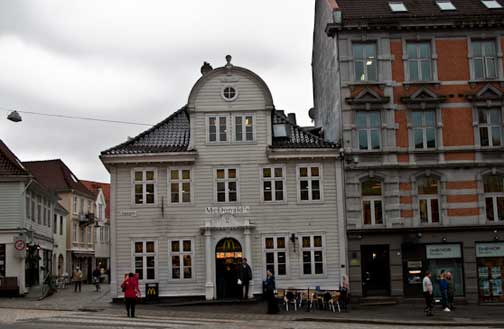 You have to study the doorway of this 1895 building and note the interior signs. Can you imagine the zoning commission fight that must have taken place?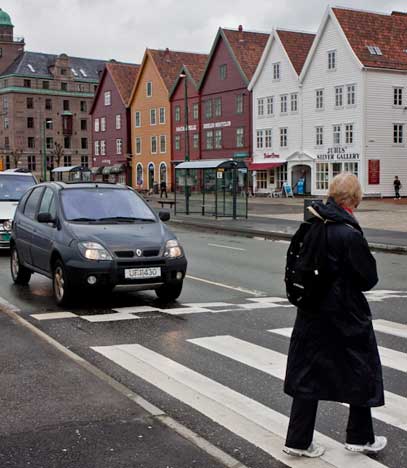 We've been meaning to comment on right of way rules. Pedestrians are at the apex here. Step off the curb, in or out of a crosswalk, and traffic stops.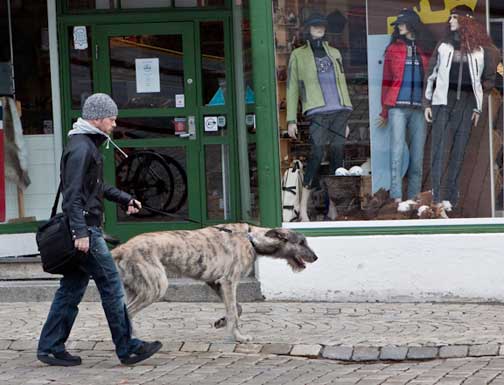 They have some interesting dogs too. Master and pet have matching facial hair.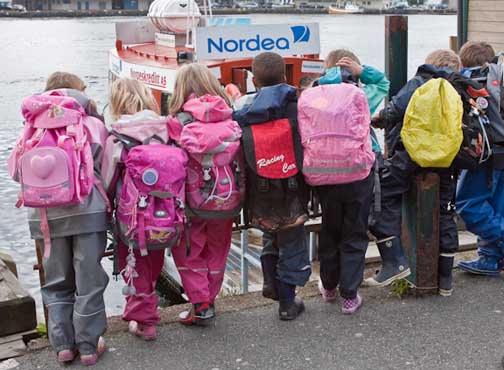 The Norwegians have been noted seafarers since before the Romans were checking out the area. They are still considered top hands in commercial maritime trades, and their progeny seem to have an inbred fascination with things nautical.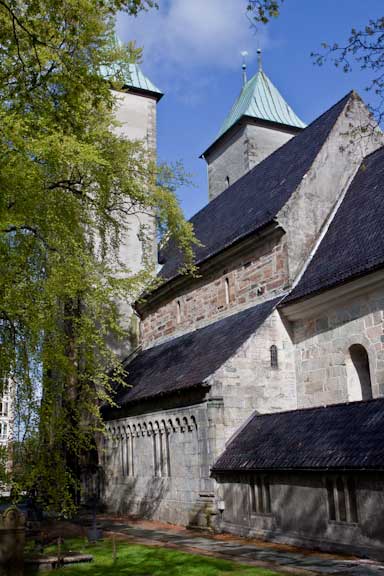 The highlight of Bergen has to be this 12th century church. Not as pretentious as some, but solidly built, and cleanly designed.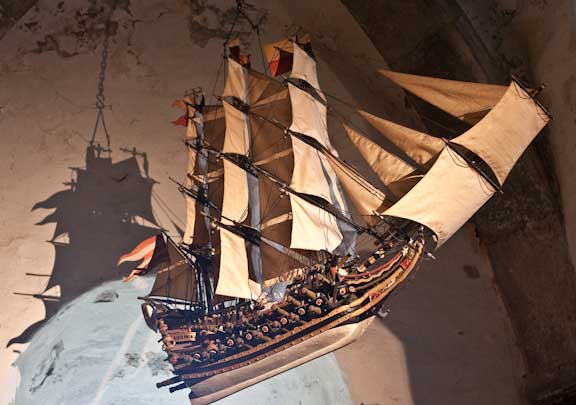 There is a 14th century altar, a 16th century pulpit, and this very cool ship model.
As much as Bergen has to offer, the call of the north is too strong, and after 24 hours we are underway.
Posted by Steve Dashew (May 15, 2009)